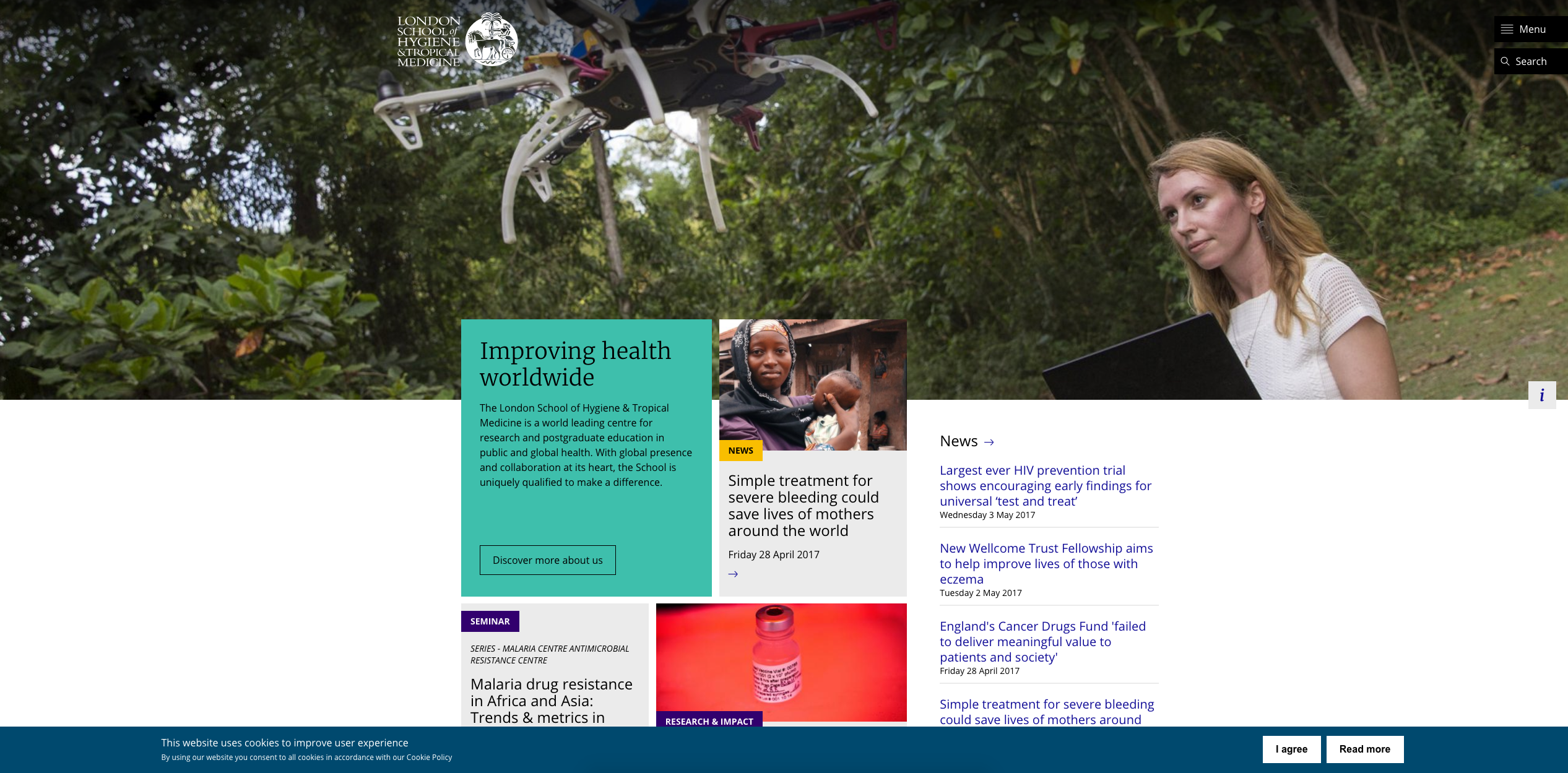 LSHTM
As a Senior Drupal Developer I was able to help the Domain 7 team in partnership with Acquia, to build up a very ambitious project on Drupal 8 for the London School of Hygiene and Tropical Medicine.
Was in charge of design and develop critical areas of the site that included:
Intense use of ECK, Views and JQuery, for multiple sections of the site, allowing the user to group any kind of content into multiple tabs through a friendly admin interface.
Import MS Sharepoint documents, using the Migrate module and a custom PHP Sharepoint connector.
Apache Solr Search implementation.
Team mentorship.
Visit Project URL